Distribution services for indie studios
A TAILOR-MADE BUSINESS PARTNER
Plug In Digital's a-la-carte offer is unique, building a custom support to fit each indie studio's needs. We can take over and improve all your sales channels or operate as a laser-focused partner handling specific stores or regions.
Let's see what we can do for you!  
Explore new opportunities, safely
• We distribute your games worldwide
• We negotiate the best trade marketing operations
• We protect your game from malicious stores
• We can help getting in the physical space

Boost your sales, easy
• We take care of everything, making sales simple
• We boost your revenue with new income sources
• As business partners, we share mutual goals and interests
• We make no claim on your games' IP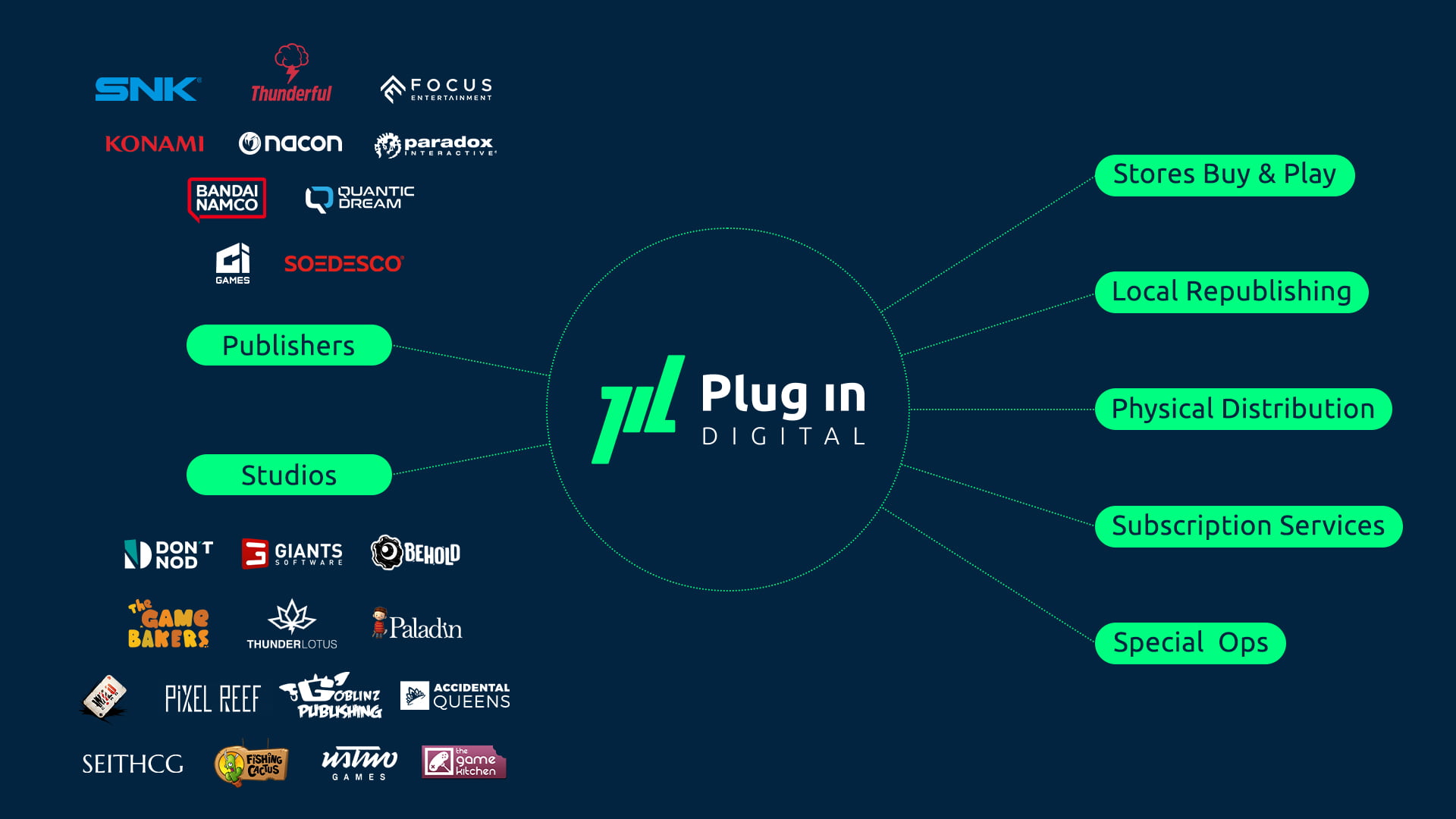 Partner Studios & Publishers
Partner stores and gaming platforms
Million units sold in 2022
Games distributed accross all platforms
WORLDWIDE MARKET SHARE
As a driving force of video games distribution, we support you, independent studios who have chosen to self-publish, by providing the sales force of a publisher, looking for the best opportunities for your titles to reach players worldwide.
CHINA & EAST ASIA EXPERTISE
For years now, we've been keeping and nourishing our enthusiastic  pioneering spirit. That's how we opened an office in China and can now help you maximize your business in new leading markets.
A STRONG NETWORK OF PARTNERS
Here are some of our trusted partners, they already trust us, why not you!
+ Many other partners across the world!
EXPLORE NEW OPPORTUNITIES with us