STORES & GAMING PLATFORMS
Looking for gaming content? You're at the right place!
For 11 years, Plug In Digital has been helping hundreds of companies of the video game industry, from indie studios to world class publishers, building one of the largest video games catalogs in the world. We are now one of the main game providers for 300+ gaming platforms. 
Let's see what we can do for you!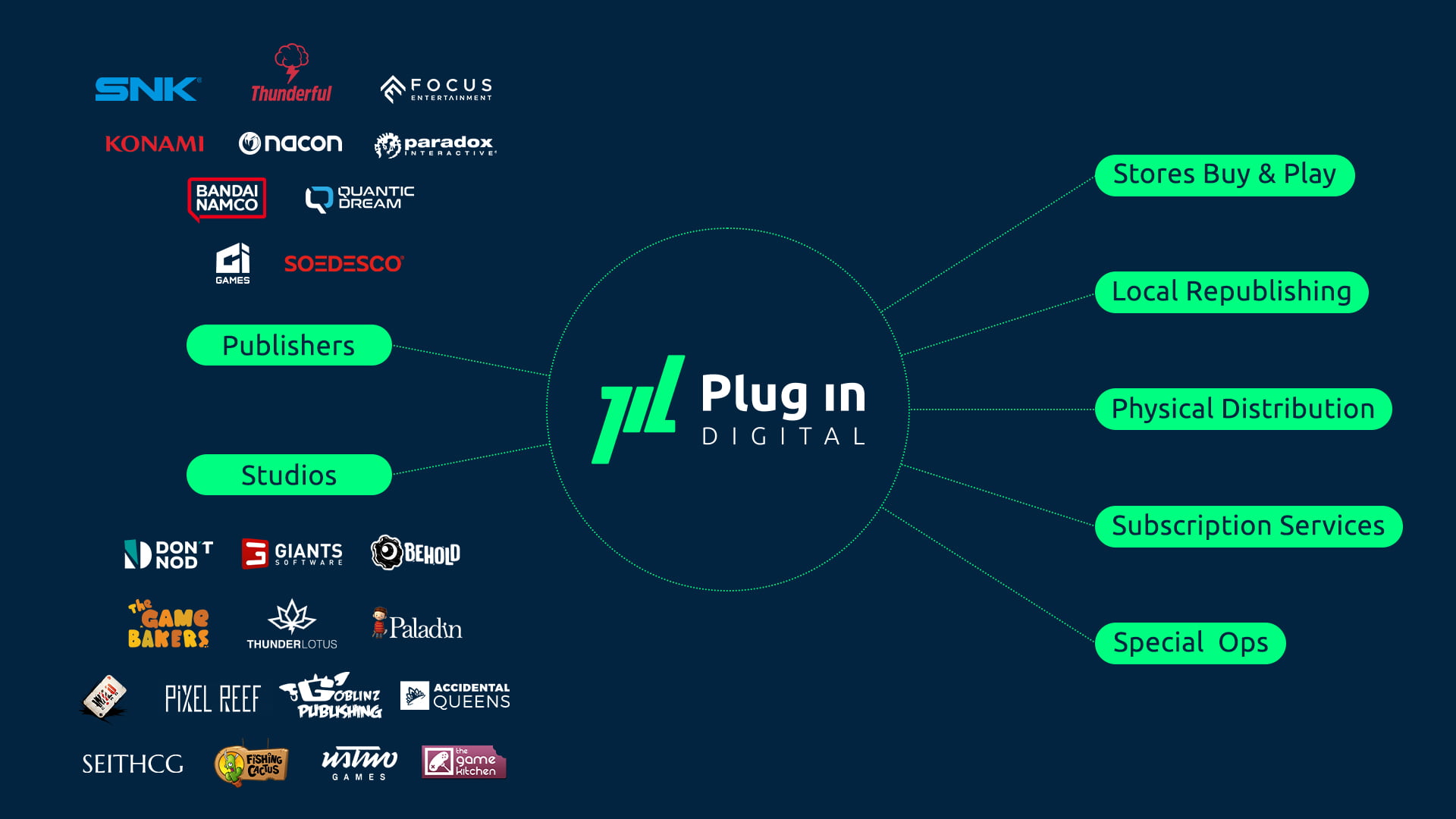 All platforms games catalog
Partner Studios & Publishers
Partner stores and gaming platforms
We distribute hundreds of games for all platforms
PC
540 games released in 2022
Console
One of the largest portfolio on Nintendo Switch
Mobile
Main content provider for ORANGE JEUX
Cloud Gaming
Pioneer on buy-to-play or subscription-based services
Even more biz dev !
We provide games to Burger King for their kids meal or to AirFrance for in-flight entertainment
A trusted sales partner for 250+ worldwide games owners.
+ Many other partners across the world!