distribution services for video games publishers
A TAILOR-MADE BUSINESS SUPPORT
Plug In Digital's a-la-carte offer is unique, building a custom support to fit each publisher's needs. We explore new markets looking for new opportunities for your games and operate as a laser-focused partner handling specific stores or regions.
Let's see what we can do for you!  
PORTFOLIO EFFECT
As a partner of 250+ companies, our strong games catalog gives us more leverage. Be part of it.
NEW MARKETS EXPLORER
We take your games to growing countries (Brazil, China, Korea…)
NEW BUSINESS MODELS
Our pioneer spirit made us one of the main game providers for Games on Demand, Cloud Gaming, OEM and more…
RETAIL OPPORTUNITIES
We can develop classic physical sales opportunities with our local partners.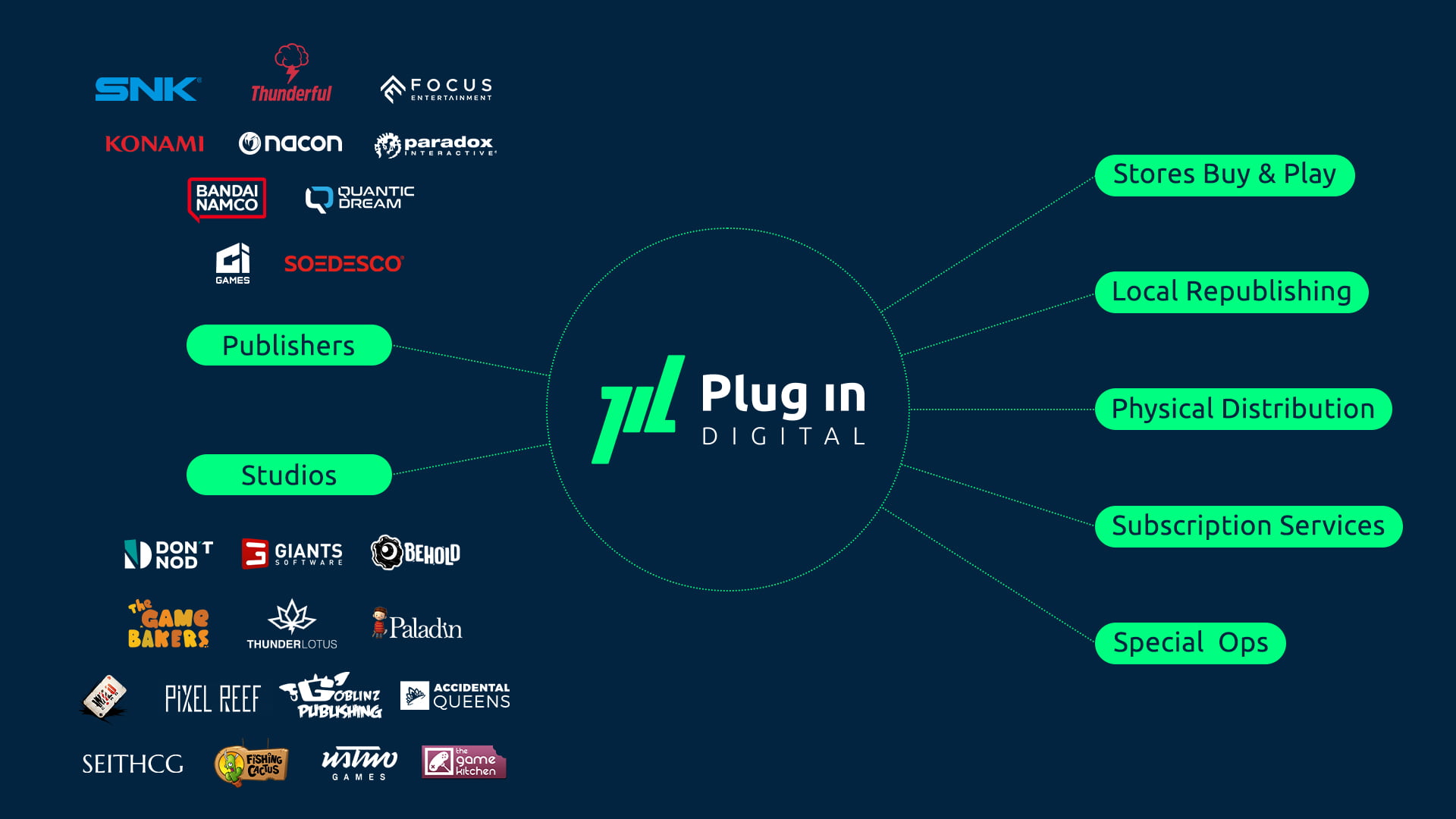 Partner stores and gaming platforms worldwide
Countries supporting our activities
All platforms games catalog
For years now, we've been keeping and nourishing our enthusiast pioneering spirit. That's how we opened an office in China and can now help you maximize your business in new leading markets.
A STRONG NETWORK OF PARTNERS
+ Many other distribution partners across the world!
We believe fair business is the strongest root for long term success. That's how we grew a solid network of partners worldwide with studios, publishers, stores and retailers. And that is why we are proud to see most of them renewing their trust, year after year .
« Collaborating with Plug In Digital opened thousands of opportunities to extend our worldwide distribution with valuable and serious partners »
EXPLORE NEW OPPORTUNITIES with us